ABOUT US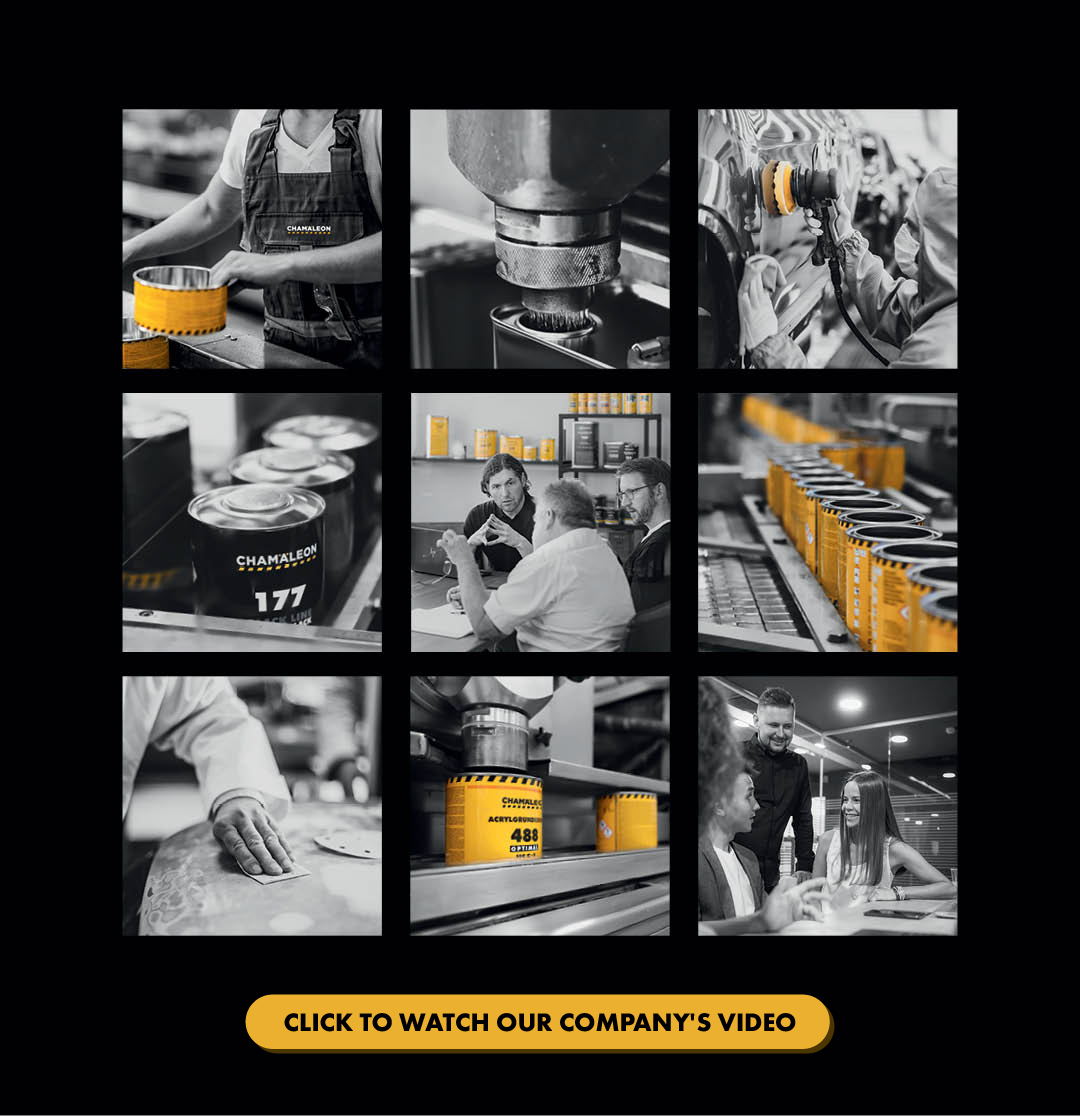 The Chamäleon label was introduced in 1965 in Schwerte for the first time. Since that time, high quality putty products have been produced under the well-known black and yellow logo.
Back then the Chamäleon putty products were mainly being manufactured for the German speaking market and stood for the highest quality on which professional users could rely. In 2002 it was decided to enlarge the putty product range and to start focusing on the international market. To realize this, the Chamäleon brand was outsourced into a separate company under a qualified management. All putty products were still being produced in Schwerte so the company could move into foreign markets with the excellent "Made in Germany" quality products. Heidelberg, located in the Rhine-Neckar-triangle, was chosen as the headquarters of the new company for its infrastructure and ideal conditions for the new expansion strategies.
Chamäleon GmbH managed to realize its set goals successfully and was able to establish itself internationally with a wide range of car refinishing products. The key to the young company's success is to offer "Made in Germany" quality products for very competitive prices and to offer the highest level of customer service. Chamäleon GmbH works in accordance with international quality standards, including the well-known ISO 9001: 2015. The company was certified by TÜV Thüringen, which serves as proof of continued commitment to quality and customer satisfaction

This serves as proof of our ongoing commitment to quality and customer satisfaction. All this made the black and yellow label from Heidelberg one of the leading brands in many countries today.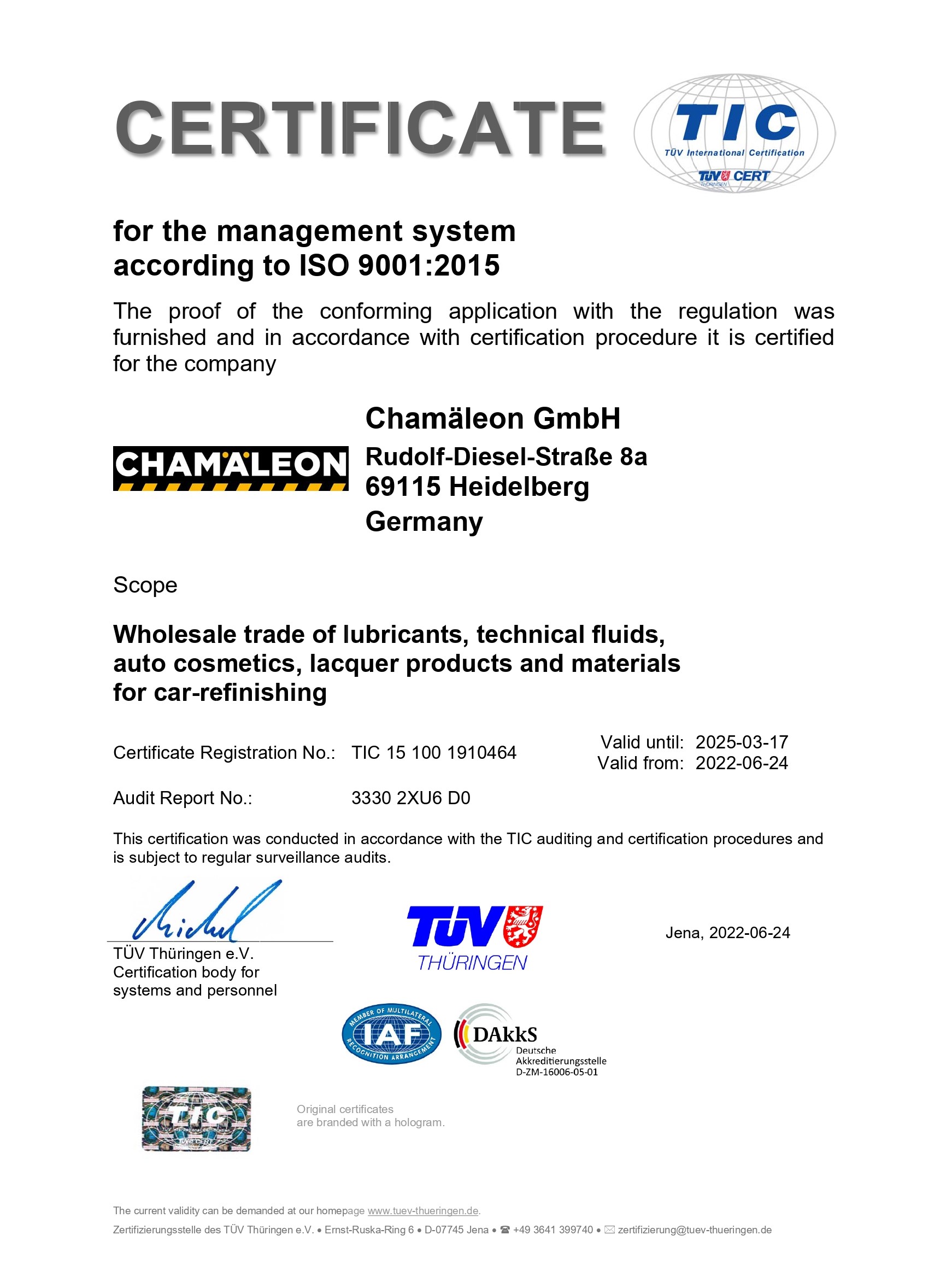 WE WOULD GLADLY CONTINUE OUR HISTORY WITH YOU AS OUR NEW BUSINESS PARTNER